Online webinars and meetings are solving many problems these days. But sometimes, there are many error triggers during, before, or after meetings or webinars. Many users are reporting Zoom Error Code 3065 during the meeting that is saying an unexpected event during Zoom meetings. 
What does Zoom Error Code 3065 indicate?
Zoom Error Code 3065 indicates that an unexpected event occurred during the zoom meeting. Usually, this error code may appear if any background program is interfering with the Zoom application. So, to avoid this error code, use only the necessary programs. 
Background programs may interrupt the zoom application, as a result, you may face this error code on your screen.
Methods to fix Zoom Error Code 3065
To fix Zoom Error Code 3065, first, you should close all the unnecessary background programs. Sometimes if you are using any other video conferencing application on your system like skype, then, you need to close this program from the background while you are using the Zoom application.
If this doesn't help, then you may perform these actions:
Check for a Zoom update.
Disable Antivirus.
Check Internet Connection.
Remove account=your_account_id Parameter
Update Zoom 
Updating your Zoom application may resolve this error as Zoom rolled out a specific update to fix this. You can click on your profile photo and click on the Check for Updates. After installing the update, restart your system and check if the error has gone or not.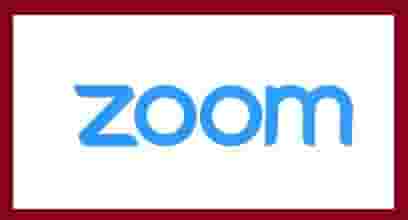 How you will disable Antivirus?
Many users know this but some are not, if you too don't know how you will disable your Antivirus then here is a full guide on it.
How to Disable Antivirus software.
You can take the help of this guide to disable your antivirus temporarily. You can enable it after using Zoom.
Check Internet Connection 
Restart your router or modem. Disconnect all the other devices that are using the same internet opinion. Sometimes this may help as many users found this helpful. 
Remove account=your_account_id Parameter
Some Zoom users suggested that the Zoom Error code 3065 is occurring because this error code is linked with the account=your_account_id parameter if the admin deploys it via Windows Installer.
So, you can uninstall the MSI tool and then redeploy it without the account=your_account_id parameter. This should work to fix the error code. 
If issue is still, then you may contact Zoom Support without any hesitation.
If you require any help, please feel free to ask in the comment section.
Related Errors:

Zoom Error Code 100077000

Zoom Error Code 103008

How to Enable Passcode and Waiting Room in Zoom