Hey! Are you going to just join a webinar or meeting hosted on Zoom Application? All know that Zoom has worldwide user engagement as this is a very useful application for taking online webinars or online video conferencing. But, due to some issues, users are getting a Zoom Error Code 3038 on their screens. If it has appeared on your screen too, then you do not need to worry, Here, you can get the best solution to resolve this error code.
Related: How to Fix Zoom Error Code 103033
What is this error and when does it appear?
Zoom Error Code 3038 means– "The Zoom Meeting has been Expired". In other words, this error code indicates that the meeting has expired which you are trying to join using the Zoom application. You should check once if the token you are using has not expired yet. 
If this error code is appearing, then what is the solution to this?
How to resolve Zoom Error Code 3038
A webinar is different from regular meetings, it requires scheduling ahead. You can get this error code when you go to join a meeting as well as a webinar. But the solutions provided in this article will help you in both cases.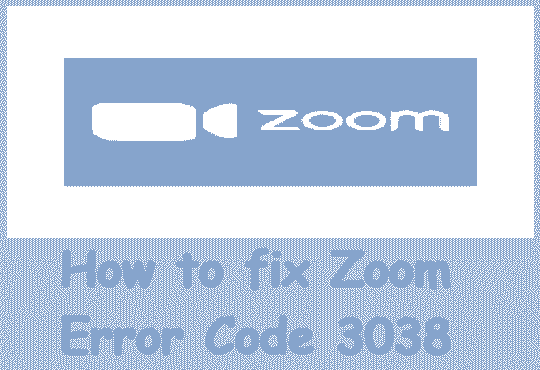 Firstly, you must contact the host of the meeting or webinar which you want to join. You should ask the more information about that webinar or Meeting. 
Sometimes, this issue can occur temporarily, so you should wait for 2 to 3 minutes before contacting the host of the meeting.
This method has been tested before, so hopefully, this will help you to solve this error code.