Lots of users getting Steam Error Code 83 when they are trying to load any game on Steam. There can be several causes that trigger this error code but, we have easy solutions too. If this error is bothering you then, this guide might be helpful to you.
Sometimes, this error code may stop you at that time when you are at the peak of any game. That time, how you feel, we can understand, so we decided to get the help you to get rid of this error code. 
What is Steam Error Code 83, and when it appears?
Error Code 83 on Steam indicates that Steam is unable to launch the game that you are trying to launch. This error code may appear if you have outdated windows built or outdated Graphics Card Driver. Additionally, this can also appear due to corrupted game files, or sometimes, if the antivirus software does blocking some game files.
Pro Tip:

To fix various errors which are bothering you or preventing you to play your favorite game, We recommend Restoro.  Download this tool and run a full scan that will hardly take few minutes and gather all the issues in a single place. Just do a single click to fix them all. 
Steps to Fix Steam Error Code 83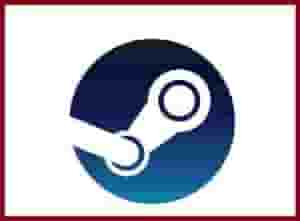 There can be different solutions to this error code just like there can be different causes of it. So to fix this error code completely you should perform all the methods step by step.
Install Latest Windows Update.
Check Integrity of the Game Files.
Update Your Graphics Card Driver.
Disable Antivirus Software for Temporarily.
Launch Steam as administrator.
Delete Temporary Files on your System.
Install Latest Windows Update
Some games don't work properly if we try to run them on an outdated version of the Windows operating system due to some privacy issues. So you should update your Windows OS to its latest version. The good news is that you can install the latest windows update manually. 
Here we have provided a full guide on- How to download a Windows update manually. Use all the steps and follow them to update your OS manually.
Don't skip to fix Steam Error Code 118
Check Integrity of the Game Files
Corrupted game files play the main role in respect to getting Steam Error Code 83. So, if you are seeing this error code then, you have to detect these corrupted files and clear them to fix the error code. Thankfully, Steam allows users to do this.
Launch the Application(Steam).
Click on the Library and navigate the game.
Now, click on the properties on the context menu.
On the right side of the screen, select the local file tab.
Now, click on the button with the text- "Verify integrity of game files".
Next, you will have to wait as Steam will scan all the game files, and if it finds some are corrupted or missing, then it will automatically replace them by downloading their replacements. After completion of the process, restart the game and Steam and start playing.
Tip:

Download Restoro to find out errors and issues on your PC. This tool comes with patent technology and has good strength to fix many major issues in a single click. Get this tool now.
Update Your Graphics Card Driver
An outdated graphic driver may cause Steam Error Code 83, luckily there are two options available to update your system graphic driver. You can update your GD (Graphic Driver) automatically as well as manually.
Manually
Type- devmgmt.msc in the search box and press Enter.
Expand the option Display Adapters by clicking on it.
Right-click on the Graphic driver and go to the properties.
Click on the Driver section and click on the Update Driver option.
Next, click on the first option i.e Search automatically for updated driver software.
Now, follow the instructions.
Automatically(Windows 10)
Next select Windows Update & Security, check for any update here.
If any GPU driver is found, will be installed automatically.
Disable Antivirus Software Temporarily
Antivirus software may block some game files and restrict the game to perform as usual, as a result, you may face error code 83. So if you want to fix this issue and you are using any AVS, then you should disable it temporarily.
You can follow this guide to do this: How to Disable Antivirus software on Windows 10.
Check Firewall Settings to Fix Steam Error Code 83
Sometimes, when we update any game then, some settings may reset, so you should check if it has been allowed from the firewall or not.
Open Firewall by typing this in the Windows search bar.
Search for the Steam and check the box net to this.
This will allow the Steam through the Firewall.
Launch Steam as administrator
You should try this method if the above didn't help.
Go to the Steam folder and right-click the Steam.exe file.
Next, select Properties from here, then click on the Compatibility option.
Now, select- Run This Program As An Administrator.
Next, click on the Apply button, and then OK.
Delete Temporary Files on your System
A buggy temporary file may cause problems loading a game. To prevent issues, you should delete these temporary files from your system.
Type- %temp% and hit Enter or OK button.
Next, select all the files and click the Shift+Delete button on your keyboard.
Summary
Steam Error Code 83 may appear due to many reasons like buggy cache files, outdated operating systems, and many more. You have to check all the aspects to fix this issue. By the way, we have elaborated all the possible aspects in this guide, you should read and apply them all step by step. 
If you get any other solution to fix this error code please tell us in the comment section. We will be pleased to add that solution to this guide.