Have you encountered an error code 1600 on the screen of your Generac generator, and want to know what it means? Keep reading this guide!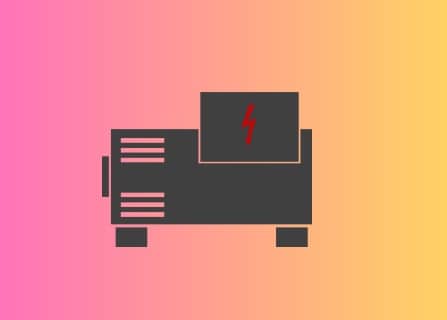 Generac generators are specialized in delivering maximum power and maintaining optimum portability. Its products are mostly used in residential, light commercial, and industrial markets.
So, the company has a huge coverage across all types of users. 
However, users of generators may occasionally encounter error codes. 
Previously we have covered the Generac error code 1902, and in this guide, you'll learn about the error code 1600.
You will learn what Generac error 1600 means and how to fix it.
What does Generac error code 1600 mean?
Generac error code 1600 is an "under-speed" error code. This means that the generator is running at less than the required speed (55Hz for a 60Hz unit for 30 seconds), and therefore the controller is not detecting the correct RPM.
Possible Causes:
Low fuel level
Dirty fuel filter
Faulty spark plugs
Worn valves
Mechanical problems with the engine
How to Fix Generac error code 1600?
Since the error code 1600 pops up when the generator runs below the required speed, it is necessary to check the fuel level in your generator first. 
Additionally, check the fuel filter and spark plugs & valves. The fuel filter might be dirty or clogged. 
Check Fuel Level
Low oil and fuel levels can cause error 1600. Because when the oil level will be low, the generator speed gets slow down. 
So, check both, and if you found them below the level, add oil and fuel.
After that, check whether the error code has disappeared or not.
Check the Fuel Filter, Spark Plugs & Valves
If the generator has sufficient fuel, check whether the fuel filter is clogged or dirty. Clean the filter.
Also, check if the spark plug and valve are corroded, replace them with a new one, and see if that helps resolve the error.
Contact an Authorized Dealer 
If you've checked the fuel level, fuel filter, spark plugs, and valves and nothing is found to be problematic, you may call an authorized dealer to take a look at the problem.
You can call 888-GENERAC (888-436-3722) or Visit https://www.generac.com/service-support/contact-us  to get help from Generac customer support.
The calling hours are 24 hours a day, 365 days a year. So, you can get in touch whenever you are needed.
Tell us how this guide goes for you! Thanks!