What is Windows Defender Error Code 0x800704ec, and when does it popups? Before discussing this, you must know the use of the Windows defender program. 
Windows Defender and its uses
Microsoft's Windows Defender is an inbuilt antivirus that protects your computer from malware. It is designed to detect viruses and malware on your system. From time to time, below the corner of your screen, you can see a notification to run in and update it. 
Most likely, when you install a third-party antivirus application on your system, the probability of conflation between the installed AVS and the Windows defender increases. As a result, you may face an error code like 0x800704ec.
What is Windows Defender Error Code 0x800704ec?
Windows Defender Error Code 0x800704ec most likely points towards the conflict between the third-party antivirus software and the in-built antivirus software that is Windows defender. Additionally, the error code may also appear when the Windows defender service is not enabled. So, when you run windows defender, you might see the discussed error code. Disabling the third-party antivirus software while using windows defender is the best way to resolve the error code from your screen. 
However, you may also need some other actions to fix this. So, let's discuss all possible actions in deep.
How to Fix Windows Defender Error Code 0x800704ec?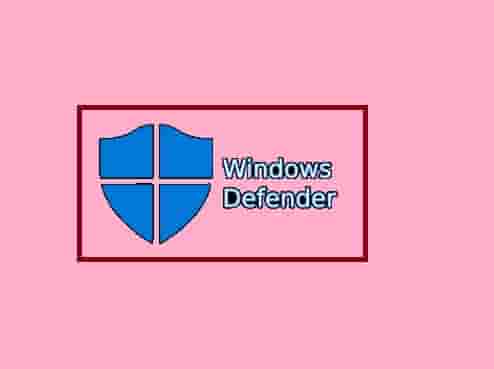 Enable Windows Defender Services
Next, hit Enter button or OK button.
From the services list, search for the Windows Defender Services and check if they are enabled and running.
From the status column, select the services that have blank status and right-click on them, and select start from the appeared list. 
Now, reboot your PC and see if the issue has been vanished or not.
Note: A blank status of services indicates that the service is not running and you have to update its status manually.
Disable Third-Party Antivirus 
We would like to say that we have a complete and detailed article on this. If you didn't read that then, you can visit the link given below. 
Disable Antivirus software on Windows 10
To increase your knowledge base on disabling the Antivirus software, you can also read:
Disable Antivirus Software on MAC.
Hope these articles helped you. And when you completely disable your antivirus software, try to run the Windows Defender and check if the issue is fixed. If there was a conflict between these two applications then, the issue should be fixed now.
These two methods are sufficient to fix the error code 0x800704ec. Except for these, Modifying the Group Policy and Modifying certain registries are also some other options to fix this issue.