Gaming is a vested interest, and these days people are getting involved in many online games. That's why many game-providing platforms are growing rapidly and Roblox is one of them. Some users are reporting Roblox Error Code 500 on their screens. So, we decided to provide a simple procedure that will help to get rid of this error code.
Unavailability of a good guide is pretending, but when a good guide is available, why you will go anywhere. 
What does Roblox Error Code 500 indicate?
Roblox Error Code 500 indicates an issue in accessing the groups and generally happens from the Roblox side when any maintenance work is being in progress. Users face this error code when they try to access the groups. 
What to do to fix Roblox Error Code 500?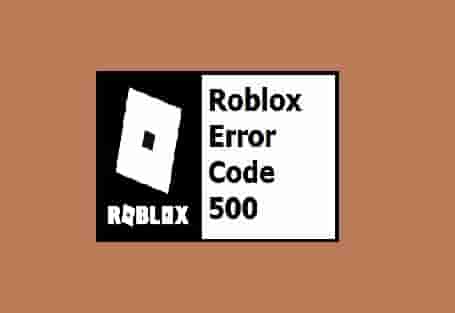 As the problem is happening from the Roblox end so, you are supposed to wait until they fix it. Once the problem is resolved from the Roblox developer's end, you can try to access the groups.
However, the Roblox team has been fixed this issue in the past, but, if still, you are facing this issue, you can complain about your issue on the official developer forum.
When you raise your concern on this official forum site, the developers from Roblox will answer you as soon as possible. In some cases, it will take a longer time than your expectation. You should check from time to time.
Why Does Maintenance work happen on Roblox?
A maintenance work fixes many bugs and issue and also improve the performance. So this is very important happening it from time to time. Developers do this for you, so, whenever any maintenance work is going in progress, it means some bugs are going to fix and sometimes, performance will also increase.
Hope, this guide has guided you well in respect to the Error code 500.
Related:

Roblox Error Code 266

Roblox Error Code 119

How to Update Roblox on Mac