These days, OTT platforms like- Disney Plus, Netflix, Amazon Prime, etc, are providing a lot of entertainment. These platforms bound users by providing categorized content but, almost all platforms have some bugs and errors. In this guide, we are going to announce the appearance of Disney Plus Error Code 142 and its fixes.
Definition: Disney Plus Error Code 142
Error code 142 on Disney Plus most likely appears due to poor or unstable internet connection, some server problems, or sometimes due to its outdated version. The best practice to fix this issue is to check the server status and connect the app to fast and stable internet.
However, some other easy-to-do and effective steps can also help.
Also Read:
How to fix Disney Plus Error Code 142?
Many users have resolved the issue by applying some simple tasks, and you could also do the same. Let's talk about the steps that you could operate and fix the problem.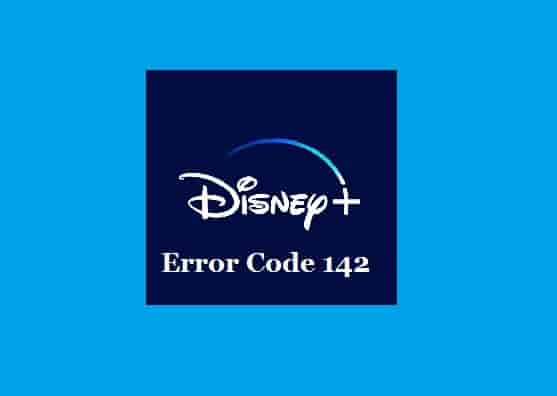 Close the app and restart
Yes, this sounds funny and very easy but, sometimes this may help you. Simply close the Disney plus app and relaunch it as a fresh session. Look, if this solves the issue otherwise, move forward to the next opinion.
Check the Internet stability and Connection
Never forget, to stream content on an OTT platform, such as Disney Plus, a stable and speedy internet connection is always required. The error code 142, most likely appears due to an unstable internet connection, so make sure you have stable internet as well as a good speed, which is as good as required to stream online content. 
First, perform a speed test of your internet.
Disconnect your device from the internet and reconnect it again.
Make sure not many devices are connected through the internet or wi-fi that you are using to stream the content. If yes then, disconnect them and connect your streaming device only.
Unplug your router and wait for 30 seconds and restart it, and try streaming after that.
Verify Server Status
It may possible that a bunch of users may hit the app at the same time, as a result, the server may go down, or sometimes due to some maintenance work server may close temporarily for some time. This may result in the error code 142. So, the best way to know it is to check the status of the Disney Plus server.
Sign Out And Sign in again
Go to the profile and click on the sign-out button. Sign in again using your credentials and see if the error is not bothering you.
Update the Application to its latest version
An older version of the application may cause an issue so try to update the application to its newest version. If the issue is minor then, it will fix the problem. So make sure you are using the latest version of the application.
Disable Proxy
If you use a proxy server then make sure it is disabled when you go to stream content on Disney plus. A proxy server may conflict with the application files as a result, the error may appear.
Uninstall and Re-install the application
The last option to fix the error code 142 on Disney Plus is to uninstall the application and reinstall a fresh copy of it. Uninstalling the application flushes the corrupted files, and when you reinstall a fresh copy, installs new files that might help to resolve the issue.
Alternatively, you can use a different device or browser and see if this helps.
Frequently Asked Questions
Why does Disney Plus keep saying unable to connect?
Usually, the connection problem may arise due to a corrupted cache, unstable Internet, or when the speed of your internet is not as sufficient as required. Just try to power cycle your internet device, clear cache data, and perform a speed test to prevent the connection problem. Additionally, you can use a wired connection or try to disconnect other devices from your internet or wi-fi so that the speed could be increased.
Why won't my TV connect to Disney Plus?
To fix this issue, just refresh your internet connection, reset your modem settings, delete cache files, uninstall the Disney Plus app and reinstall it from the app store and try to log in again. Additionally, you can try Disney Plus on a different device or a different browser.
How do I connect Disney Plus to my TV?
Open the Disney+ app.
Select the content you want to view.
Select the PLAY option.
Now, select the Chromecast icon at the top of the screen.
Then, select the device on which you want to stream Disney Plus content.