Disney Plus platform is amazing- no doubt, but many users face errors on it. Disney Plus Error Code 50 is one of those errors. An error could be frustrating- especially if it appears when you try to stream your favorite content. Let's overcome your frustration and know all about this error code.
Errors are not only shared on Disney Plus but they may also appear if you use other streaming platforms such as Netflix, Amazon Prime, Hulu, Paramount Plus, etc.
So, if you face an error, don't get panic, it's normal as you are using a digital platform. Knowing the solution is very important, so let's know how to fix error 50 from your screen.
Disney Plus Error Code 50
Oops, Something Went Wrong- "Please try again, if the problem persists, contact the help center at help.disneyplus.com  (Error Code 50)." This error code usually appears when there is any connectivity problem. However, corrupted cache, outed version, server issues, or a third-party application such as Ad-blocker, VPN, or Antivirus may also cause this error code.
If we talk about the devices on which this error code is appearing then, mostly PS 4 could not be considered, as it is may appear on other devices too. However, PS4 users are reporting more than the other users, but if you have Samsung TV, LG TV, Vizio TV, or other devices like Mobile devices or PCs, you may face error code 50  during streaming.
So, if you are searching- Disney plus error code 50 on PS4 or how to fix error code 50 on Disney plus PS4 then, this guide is for you. If you have other devices and want to fix the error code 50, even then, this guide could be your choice.
Related Posts:
How to Fix Disney Plus Error Codes 11, 22, 28, 35, or 36?
How to fix Disney Plus Error Code 50?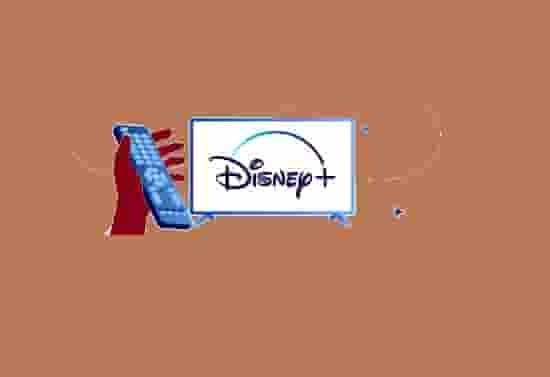 Relauch or Retry
Try to reload the Video again on which you had faced the error code. Sometimes, the Error code 50 may be caused due to some temporary issue, reloading and requesting the video again can help to establish a new connection and also may solve the error code.
Restarting Your Device
Sometimes, just restarting your device, whatever it is,  may solve the Error code 50. Here are the simple steps that can help you to restart your device smoothly. To know how to restart the app on different-different devices, check below:
Apple TV: Go to the System inside the Setting option, (Settings > System) and click on "Restart".
Android TV: Press the Home button on the dashboard and open the Setting tab, now go to the "About" option and then click on "Restart" on the "power menu".
For Android: Hold on to the power button from the side of your phone, until the power options appear, click on "Restart".
For iOS: Press and hold the volume button or the side button, you will see the "Power" option slides, next, slide to the "power off" and switch it on normally.
Windows: Click on the start button, power icon, and hit Restart, or use your keyboard and press combination Alt+F4 and click "Restart".
PS 4: On your controller, Press and hold the PS button, then select Power. And then select restart.
Use a Different Streaming Device
Sometimes restarting the device may fail to fix the issue, in that case, check whether the problem is from your end, and try to change your Streaming device. Mostly, this error occurs on Xbox consoles, so try switching to a Smart TV or PC. See if this helps or not.
Check For Server Outage
Check Disney Plus for any downtime or outages. If after applying all the above steps has failed and Disney Plus still doesn't work, and you're still seeing the code 50, then there could be a possibility that the issue is with Disney's servers. Check related platforms to ensure whether other people are complaining about the same problem.
Disable VPN, Ad-Blocker, or Antivirus
A third-party application or software should be disabled when you are trying to stream content on Disney Plus. Such types of software, extensions, or applications may create issues with the app files, resulting in you may face error code 50.
Uninstall and Reinstall Disney Plus
Reinstalling the Disney Plus App could also be a solution: Error code 50 may also occur due to some bugs on the application, so try to reinstall the Disney Plus app on your streaming device. See if this help to clear the error or not. 
Final Words
Sometimes, Error code 50 on Disney Plus could be temporary, so just restart your device and launch the application again. If this fails to fix, clear cache, check connectivity problem, check server status, disable VPN, Ad-blocker, and antivirus software during streaming, and if nothing helps, reinstall the Disney Plus app from the trusted official website.