Are you trying to know about the Foreground Sync like- what it is and why it is used or should you enable or disable it under the notification? You are on the right webpage, here, you can get all this information under a single roof!
We all use several applications on our phones and really don't know about every setting that our phone or the apps have. Sometimes, some settings help us by running in the background without notifying us, while sometimes, some settings notify us in the status bar.
In this post, you will know about the "Foreground Sync" setting.
What is Foreground Sync? (Explained)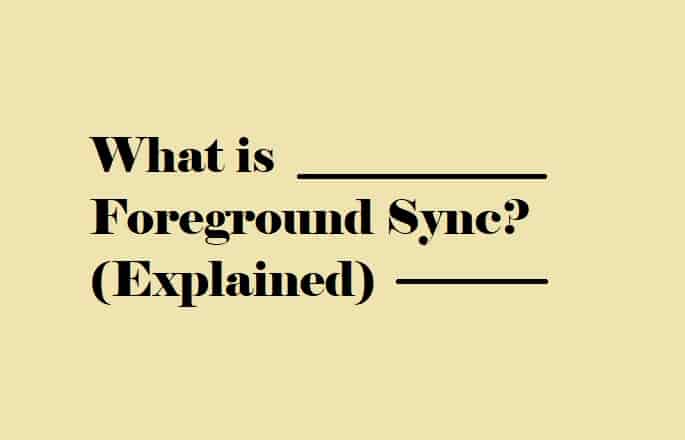 It is a setting that can be found in the notification settings of your phone and can be seen in the status bar with the information that your app is running in the background consuming the system resources and background data. The notification can't be removed or dismissed until-unless the service is stopped or removed from the foreground.
Several apps, or I can say almost all the apps use this. 
The phones with this setting On can see the notification informing which app is running in the foreground and using the system resources and background data. 
Examples
Music player apps.
Fitness apps, etc.
Read Also- How to hide chat in WhatsApp on an Android phone?
Should you Enable or Disable It?
By default, most smartphones come with this setting turned Off. Under the notification- by default the setting is disabled.
The reason is to not bother you by notifying you every time whenever any foreground activity takes place. 
But, disabling the Foreground sync under the notification settings isn't mean that you have disabled the syncing operation, the operation would work as usual but the notification will not appear to you.
So, in my opinion, you should keep the foreground sync disabled so that you don't get bothered every time whenever any background activity happens.