Are you facing issues connecting your Samsung Smart TV to the SmartThings app? Don't worry, you've come to the right place. This issue is plaguing many users, not only you!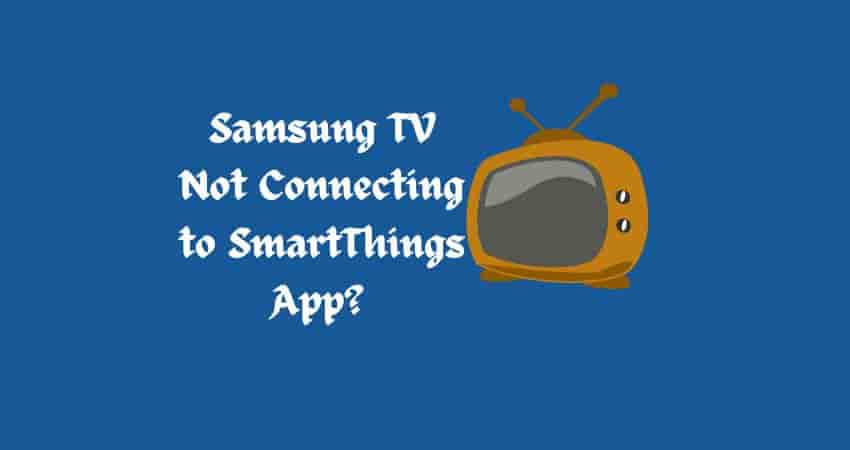 The SmartThings app helps you quickly and easily monitor and control all your connected smart home devices such as Smart TVs, Doorbells, washing machines, refrigerators, etc. You will need to connect the app to the appliances to do so.
Sometimes, the app may fail to connect to your device like a smart TV, etc. 
In this guide, we will explain why and troubleshooting steps if your Samsung TV is not connecting to the SmartThings app.
Why isn't my Samsung TV connecting to the SmartThings app?
If the SmartThings app is not connecting to your Samsung Smart TV then it could be due to one of the following reasons, include –
A temporary glitch.
An improper/unstable internet.
You may be missing a step in the registration process.
You may run an outdated version of your phone's software, TV firmware, or SmartThings app.
App cache and data may become corrupted.
You are trying to use the app on a phone from an unsupported vendor.
How to troubleshoot the "Samsung TV Not Connecting to SmartThings App" Issue?
These troubleshooting steps may resolve the connectivity issue – 
Troubleshoot Issues With Your Internet Connection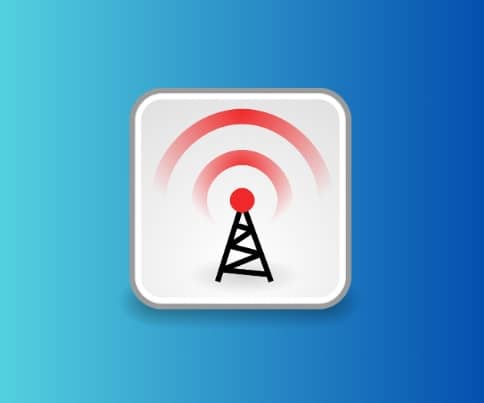 This is the first step that you should follow, i.e. to verify whether you have a stable and strong internet or not because a fast and robust internet is the essential requirement to connect your Smart TV to the SmartThings app.
Weak/unstable internet will provide an environment where the app will not connect to your TV.  
Try these steps – 
Do a speed test of your Internet.
Restart/reboot your router.
Connect your TV and your phone with the same internet.
Power cycle your router/modem.
Keep your device closer.
Change your internet.
Clear SmartThings App Cache and Data
The app cache and data stored on your device may become corrupted, causing the app to have problems connecting to your TV, so it should be cleared.
Android users: Go to Settings > Apps > SmartThings app > Storage > Click on the Clear cache button.
iOS users: Settings > General > iPhone Storage > SmartThings App > Swipe left > Tap Offload App.
Check for Software Updates
Make sure you're running the latest version of your smartphone's software and SmartThings app. If necessary, update the firmware of your TV also.
Phones running Android 8.0 or higher as well as iOS 12.0 or higher are compatible with the SmartThings app.
Reinstall SmartThings App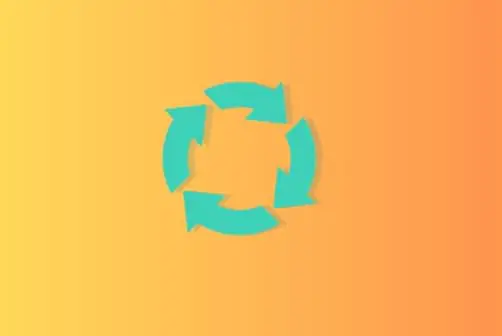 Reinstalling the SmartThings app might help connect to the Samsung Smart TV. Reinstalling the app will install the compatible/latest version of the app.
Factory Reset Your TV
If your TV has any incorrect settings, the TV will not connect to the SmartThings app. In this case, factory resetting your TV may help. Once you do this, your TV will be restored to the original settings. Try connecting the TV to the SMartThings app.
To do a factory reset of your Samsung Smart TV settings, go to Settings > General > Reset.
Contact Support
If you are still facing issues connecting your TV to the SmartThings app, you should contact support for help.
You can contact support at Support@SmartThings.com.  To contact Samsung TV support, you can visit https://www.samsung.com/us/support/contact/.