Are you getting Google Play Store error code 921? Continue reading this guide to know why this error is appearing and how to fix it.
Many users download, install and update apps using the Google Play Store every day. There are hundreds of thousands of applications in the store to make tasks easier for people.
Video games, tech, education, sports, news, and apps of almost all genres can be found.
To get your app, all you need to do is create your account on Google Play Store Services and then open the Store app and search for the app. Once you get your app, you can download and install it easily.
But, for some users downloading/installing/updating an app through Play Store is hindered due to error code 921.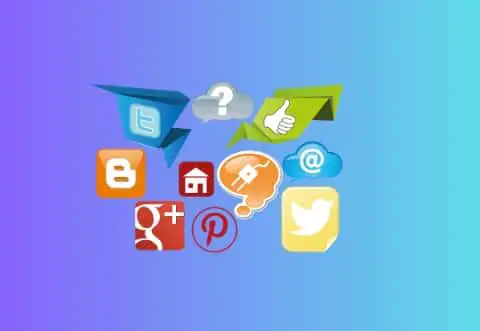 In this guide, you will learn what this error code is and how to fix it to download/update apps smoothly.
What is Google Play Store Error Code 921?
The error may appear as: "The update for…could not be downloaded due to an error. (921)". Implies that the requested app can't be downloaded because of an issue from the Play Store end.
The error can be a result of unstable/slow/weak internet. 
However, a corrupted Play Store app cache, an outdated Play Store app, a lack of memory on your phone, and an issue with your Google account can also be to blame.
Read– Fix Google Play Store error code 919
How to Fix Error Code 921 on Google Play Store?
Troubleshoot your Internet Issues
Ensure that your internet is stable and fast.
Perform a speed test and see what speed your internet does have.
Switch between the available internet (e.g. from Wi-Fi to mobile data and vice versa.)
Restart your router.
Power cycle your router or modem: depart the modem/router from all the cables and wires, wait for 4-5 minutes, and turn it On.
Turn Off and On Your Phone
Close all the applications.
Press the power button and power off your phone.
Press the power one more time and turn it On.
Try launching the application.
Vacant Space On your Mobile
Newly, downloaded apps fail to open when your device doesn't have sufficient space.
Free up some space on your phone.
Uninstall unwanted applications.
Clear Google Play Store Cache 
Tap and hold the Play Store app icon.
Tap on the "App info."
Next, tap on the "Clear data" option at the bottom right corner of the screen.
Select, "Clear cache" and then "Clear all data."
Now, you should not see error 921 again. 
Update Google Play Store App
Open the Play Store app.
Tap on your profile pic and then on "Settings."
Next, tap on the "About" option to expand it.
Under the "Play Store Version", you will see a text link "Update Play Store", tap on the link.
Wait to complete the process.
Delete and Add your Google Account
If there is an issue with your Google account, downloading/updating an app may deny. Hence, you may get the error 921. To fix this error, you will need to delete and add your Google account again.
Tap on the "Settings" app to open "Settings."
Look for the "Accounts and Backup" option and tap on it.
Now, tap on the "Manage accounts."
Tap on your current Google account and tap on it.
Select "Remove account."
Now, you will be logged out from all the Google services and G-suite apps.
Now, again Tap on the Settings app.
Scroll down and tap on "Google."
Now, tap on the "Sign in to your Google Account." option and input your Google credentials and log in to your account.
Uninstall and Reinstall the App
If you still see error 921 after clearing the Play Store cache and data, try uninstalling and reinstalling the app that you can't open.
Look for that app icon.
Tap and hold the icon and select "Uninstall."
Confirm your selection if you are asked.
Visit Play Store and search for that app again.
Download and install the app again.
This time, the error should be resolved.
We hope this guide helped you. Tell us how this guide goes for you! Thanks!