Photomath VS Mathway: Are you looking for which one app is suited well to solve your math problems? No doubt, this guide is hopefully made to justify your question by providing a comparison or opinion on this. This is the place (The guide) where you can get your answer easily, as we have detailed explanations on both the applications related to their features and problem-solving strategies.
Photomath VS Mathway- Both applications are used to solve math problems online. This is the era where many problems are being rectified by using applications respectively. So, why math problem not? That's why, if you are a student or a parent as well, here you can read all the features that we have collected about both applications. 
So, let's start with the introductions of both applications and then, will talk about which one is better to suit your requirements.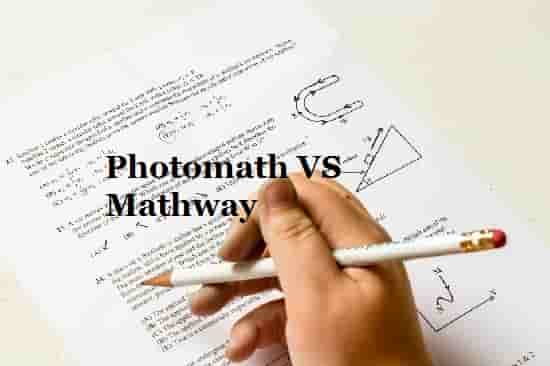 Photomath: A brief introduction
Photomath is an application that is used to solve math problems. This was released in 2014, and users are increased in a rapid graph, since then. Users who have problems with arithmetic, algebra, calculus, and geometry can easily find their solutions on this application. Users not only get solutions to their problems but this application also provides a detailed explanation of the same.
So, you will not only solve your problem but also understand the concept behind the process of the solution. When a concept is clear, this will boost your confidence to solve problems like the same one in which the same concept can be applied.
Now, you will have a question in your mind that is- If this application solves only basic problems, or can also solve advanced problems? So, for your knowledge, this app can solve advanced problems like the basics. Let's have a look at some frequently raised questions related to this application.
Which type of mathematic problem can the Photomath app solve?
You can get solutions of geometry, trigonometry, equations, permutations and combinations, vector sequences, sequences, trigonometry, complex numbers, series, matrix, conic sections, basic algebra such as integers, roots, fractions, decimal numbers, arithmetic, factors, and much more.
Which language does Photomath use?
Photomath not only uses the English language but also uses languages such as Korean, Russian, Portuguese, Croatian, Thai, Spanish, Indonesian, Arabic, Polish, and more. So, you can select your language accordingly. 
As you install the application, you'll, first of all, be asked to select your language. After that, you can get a tutorial on- how to use the Photomath application. 
For more details about Photomath, you can visit the official wiki page of this application.
Mathway: A Brief Description
When it comes to a free app, Mathway provides free access to all. In this app, you can not only upload pictures of your math problems but even you can speak them too. Yes, this application allows users to speak about their math problems and get a solution to them.
The good thing is this app also can solve most math problems- the same as Photomath. You can use this application as a private tutor which can guide you related to your math queries anytime anywhere.
Like Photomath, this application is available in multiple languages such as English, Spanish, Portuguese, Arabic, Chinese, Russian, and Korean. 
Photomath VS Mathway: According to features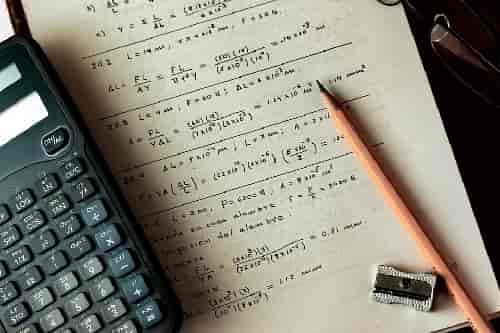 Photomath
This is available on both Android and iOS devices.
Provides step-by-step instructions.
Understands problems written in handwriting.
The user interface is quite simple and easy.
Users can get animated videos to understand the problems easily.
Mathway
You can get a comprehensive calculator in this application that can solve any problem.
A good user interface with colored buttons.
Over 300 math definitions, concepts, and principles.
Guidance on how to use the comprehensive calculator.
Common Feature: Photomath VS Mathway
Well, both applications have a common feature that both are capable of solving most math problems, also, uploading a picture of the problem is accepted by both applications.
Photomath VS Mathway: Pricing
According to the pricing, Photomath is free but the other version of it that is- Photomath Pro takes $2.99 as a monthly charge and $59.99 as a yearly charge. Users can subscribe to its pro version when they download the Photomath App. Whereas, Mathway provides solutions to the equations for absolutely free. If you need a step-by-step solution and explanation then, you have to pay $9.99 per month or $39.99 yearly.
Disclaimer: The information provided on this website is in good faith. However, we make no warranty or representation of any kind, express or implied, regarding the adequacy, accuracy, validity, reliability, availability, or completeness of the above-provided information. We don't force you to select any software or application by any means. The main purpose of providing opinions or comparisons is to provide you with just the general information.
FAQs
Which is better, Matway or Photomath?
According to the Slant Community, Mathway is better than Photmath but, we would like to say that an app or a platform should be selected according to your needs. Read this comparison guide and select according to your needs.
What is common between Photomath and Mathway?
Both accept images means: the problems can be captured using the camera in both applications. Additionally, both applications accept many languages.
How much does Photomath charge monthly?
Well, the Photomath is free until you take a subscription to its Pro version. A pro version charges $2.99 monthly.
Read Also: Free Math Games For Kids