LG TV keeps disconnecting from Wi-Fi: Televisions are a source of entertainment for most people in this era of time. There are sufficient pieces of content available that you can watch on your TV let it be a smart TV or a normal TV. There are plenty of apps that work on your LG TV and provide you with a good dose of entertainment. LG is one of those popular brands among the electronic devices that provide many devices including a smart Tv to get entertainment in your home.
But what if your LG TV encounter issues such as connectivity,  that do not give you the best experience and let you far away from the entertainment? LG TV keeps disconnecting from Wi-Fi is the topic of discussion in this article and we will let you know all the possible solutions which you can take up to get rid of the said problem.
Possible Causes When LG TV Keeps Disconnecting From the Wi-Fi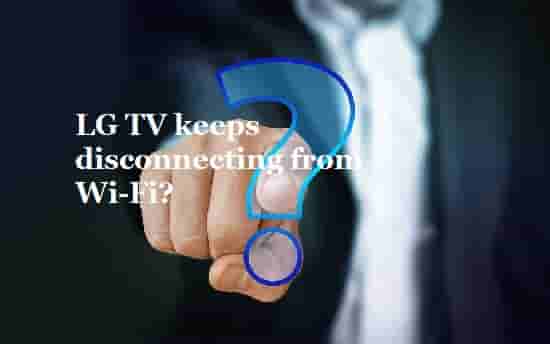 Are you facing a problem with your smart TV? When you are watching a show on your LG TV and suddenly it stops that means the internet connection has gone off. this is the problem with the LG TV that keeps on disconnecting from the Wi-Fi and we need to fix that. Before that, it is important to know why does it keeps disconnecting from the Wi-Fi and what are the reasons for the same.
The following are the reasons because which year LG TV keeps is connecting to the Wi-Fi:
If your television or device receives a weak wireless signal then this issue may likely occur.
Another reason for the occurrence of this problem is the wrong date and time that is there on your LG smart TV.
If there is a presence of firmware in your LG smart TV and if the version is outdated then there are high chances that you will encounter this problem.
If you are connected to a 5GHz network, the tv keeps disconnecting when the router and tv are far. 5GHz frequency has a small range.
It may possible that there is the presence of certain apps or functions in your smart TV that specifically prevents the use of Wi-Fi and cause a problem in the connectivity.
These are all the possible causes because of which the LG TV keeps on disconnecting from the Wi-Fi. As we have known and analyzed the problem, it is now time to understand the solution measures the same.
Important Note: In most cases, just doing a power cycle of your Router or Internet Device, Solve internet connectivity issues. So, if you are facing a connection problem with your LG TV and the internet, do this first.
How to fix LG TV keeps disconnecting from the Wi-Fi?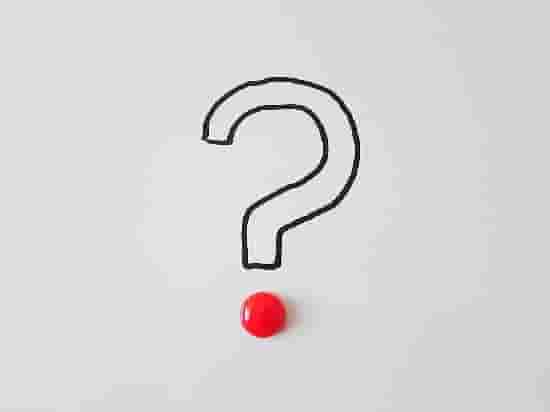 This is not a very hard problem to solve and a few of the solution measures have been identified and tried by users which have proven to be helpful.
These solution measures are as follows:
Check Your Internet Speed
Maybe, the speed of your internet is not as sufficient as it should be. This is the situation where you should perform a speed test of your internet. 
The minimum requirement of the internet speed to perform well on your Tv should be more than 5 MBPS. If your speed is less than this, you should contact your ISP.
Disconnect Other Devices
Sometimes, many devices that are connected with the same internet or WiFi lead to a lower speed of your internet signal. 
So, disconnecting other devices and reconnecting again with your TV may be a good option for you.
Power Cycle your LG Smart TV
This is the most common way to get rid of the internet connectivity issue with your TV. You may try to power cycle your LG TV so that this connectivity issue should be resolved. 
Here are the simple steps that you have to follow to power cycle your TV device:
Disconnect tall the power cables from your LG Smart TV, and wait for approximately 5 to 10 minutes
After waiting for this period, plug in the power cables to the power socket.
Now turn on both the devices, your LG Smart TV and the Internet device that is your Wi-Fi.
Now see whether the issue persists or not.
Check the Date and Time Settings
If the date and time settings of your LG smart TV are wrong or incorrect then, this problem is likely to occur. So this time, changing the Time and Date settings of your TV should resolve the problem. After doing this setting, check whether the problem is still there or not.
Set the date and time according to your location and hopefully, this will fix the problem.
Turn off the Quick Start Feature
However many people are not aware of the quick-start feature that prevents you from getting connectivity.
You met one of the quick start features by following these steps:
Go to settings and navigate to all settings
Select general and from there click on the quick start
From there turn off the quick start option
Turn off the Simplink feature
This feature can also interfere with your connectivity.  To disable this, you may follow the following steps that are going to be mentioned below:
Press the menu button on your TV remote then, navigate to the Settings option.
Now, go to all settings and click on general.
Next, select the option of Smplink and turn it off.
Remove USB from TV
If your TV is connected to the USB and you are not getting a proper connection then, you may try to remove it and reconnect it to Wi-Fi with a good signal catch so that it does not get disconnected often. 
Keep your TV closer to the Internet Device
There is much possibility that your Wifi signal is not as strong as it should be. In this situation, keeping closer your internet device or your TV to each other has a good faith to connect easily. 
Also, if the TV is disconnecting from your internet, it may possible that the internet signal is weak and unstable. In this case, contacting your internet service provider or taking a better plan should be a good option.
Update your system
You may look for a system update and if there is one then, you should update it immediately because using an outdated and older version of the system may disturb the functioning of the same and also give birth to connectivity issues.
Therefore, these are all the solution steps that you can take to solve the problem of the LG TV keeps on disconnecting from the Wi-Fi.
Final Words
We hope this article is helpful to you as you wish. Connectivity issue is so common and if you have applied all the solution measures and still facing a problem, you may contact the support of the LG or maybe a hardware issue is happening with your TV, so calling a technician should be the next choice of yours.
We will feel glad if you will share your opinion in the comment box.
Frequently asked questions
Why is my internet disconnecting every few minutes?
This problem arises due to a less powerful Wi-Fi or a Wi-Fi with an old and outdated card. 
Is the LG smart TV has user-friendly connectivity?
Yes, the LG Smart TV is very convenient and easy to handle by the users.
Can DNS settings be a problem for the cause of this issue?
Wrong DNS settings may aggravate this problem further.