The new Fall Guys patch notes 1.25 is rolled out for the PS4, PS5, Switch, and PC users. Players can find the patch notes below.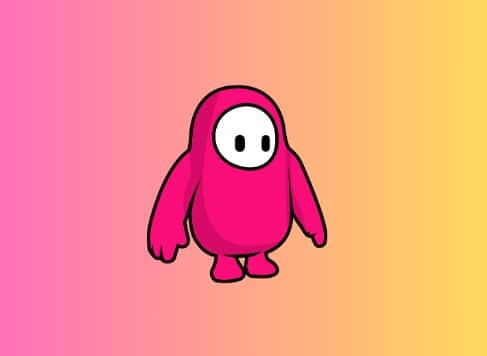 From today, 17 August, users can avail the changes of this "SUMMER BREEZE UPDATE."
In the previous update, the bounty of Blocks and Carriables for Beans were added, in this update, users will get Carriable Fans, new Obstacles & Objects, new Rounds, and more! 
Lots of bugs and issues have been fixed in this update to make the gameplay more enjoyable for the players. New features have also been pointed out and included.
Read– WWE 2K23 1.16 Update Patch Notes
Fall Guys 1.25 Patch Notes
SUMMER BREEZE UPDATE!
In this update, you can get new obstacles for Builder Beans in the Blunderdome.
The update also introduces the Carriable Fans that can be moved around by Beans.
With the Carriable Fans, players will also get Floating Spinning Beams that can be placed anywhere.
4 new Rounds are featured in the Carriable fans:
Gappy-go-Lucky
Fun with Fans
Drop n' Drag
Blocky Bridges
New obstacles and objects are included for the "Original" themed Round:
Bowl Platform
Inflatable Hill
Slope Barrier
Trench
Plain Barrier
Hoop Platform
Pillar
VAULT UPDATE
Opening of the vault to bring back favorite rounds.
However, the complete list of rounds for the main show is pending to be announced, hopefully, it will come soon. Updates can be seen on the Fall Guys Owl channel.
QUALITY OF LIFE CHANGES
Players will get the ability to emote in the lobby, 
Lobbies are more fun, and the camera is more maneuverable.
Added most requested change, the ability to look up! This allows Beans to see more of the level.
Vertical camera improvement, perfect for more vertically challenging Rounds.
BUG FIXES
Fixed various minor soft locks and cosmetic issues.
Fixed issues where players couldn't click the "Back" prompt using a mouse in Creative Mode menus.
Added a placeholder image for the My Levels menu when a thumbnail can't be rendered.
Fixed issues with a new Fame Pass not loading in the store if the game is open over the refresh time.
Fixed the Blizzard and Floor fans not having SFX in the Level Editor.
Fixed draggable objects rapidly respawn when placed at the bottom of a level.
Fixed visual jitters when holding a carriable Fan on a ramp.
[XBOX] Fixed the A button becoming unresponsive in some instances when players open the Party Menu.
[PS5] Fixed draggable boxes lacking collision SFX.
Addressed various visual issues.
Fixed game-crashing bugs.
Addressed numerous bugs related to costumes and obstacles.
Other minor tweaks.
Reference: https://www.fallguys.com/en-US/news/the-future-of-fall-guys-and-summer-breeze-update