Are you encountering an error BLZBNTBNA00000A8D on the Battle.net app? Continue reading this guide to fix it.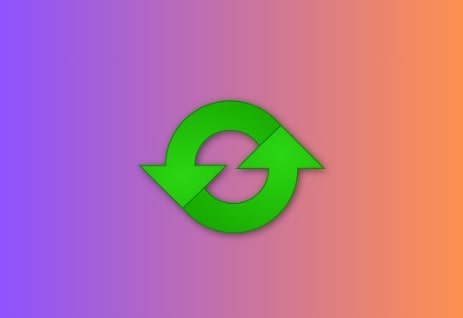 The error code "BLZBNTBNA00000A8D" usually appears when your connection to the Battle.net servers is interrupted. This means that there is a glitch/bug in the login function.
When the Battle.net log-in screen stocks on a refresh loop or the login session times out, you get two options- retry or continue offline. If you select "Retry", the error code may appear again.
In this guide, you'll learn how to fix the "BLZBNTBNA00000A8D" error on the Battle.net app.
How to Fix the Error BLZBNTBNA00000A8D on Battle.net
To fix the "BLZBNTBNA00000A8D" error, first of all, troubleshoot your internet-related issues and if everything is right with your internet, click on "Continue Offline" and launch a game, then log into it.
Changing your region (e.g. from Asia to America and vice versa) may also help to fix the error message.
Troubleshoot your Internet Related Problems
If you're not able to sign in to your Battle.net account or getting the error code "BLZBNTBNA00000A8D", then make sure you have a fast and stable internet connection. Bad/unstable/slow internet can cause the error BLZBNTBNA00000A8D.
First of all, verify that your internet connection is not interrupted and stable.
Run an internet speed test and check Download/Upload speed.
If you have another internet option, switch to that.
Reboot/restart your internet device (router/modem) and connect your device to it again.
Perform a power cycle of your Internet device (router/modem): detach the device from all the cables and wires gently, wait for a few minutes (4 to 5), plug all the cables, and turn the device On.
Upgrade your plan to an upper level so that the internet speed and bandwidth can increase.
If you are unable to understand the issue with your internet, contact your ISP (Internet service provider) for help.
Continue Offline and Launch a Game
When you get the error code "BLZBNTBNA00000A8D", you have two options – Try again and Continue offline. If you click Retry, the error code will appear again, and when you click "Continue Offline," you'll be able to access the Battle.net app and launch the game.
Here are the steps:
Wait to appear the error code.
Once it appears, select "Continue Offline."
Launch a game and log in to the game using your Battle.net account.
Close Batlle.net and reopen it to log in as normal.
You should log into your account.
Switch Between Regions
To fix the login issue with Battle.net, changing your region is one of the best ways.
On the Battle.net loading screen, click on the gear icon.
Under the "Login Region", change your region (e.g. from Asia to America and vice versa).
Wait for a few seconds and try to log in to your battle.net account.
Note: Before launching a game, make sure to come back to your original region.
We hope this guide helped you. Tell us how this foes for you! Thanks!