Xfinity Error TVAPP-00500: This error is one of the most common errors appearing on TVs with the Xfinity Stream app. Usually, this occurs due to insufficient WiFi radius, unstable/slow internet, old OS version of TV or streaming device, or any other fault with your router/modem.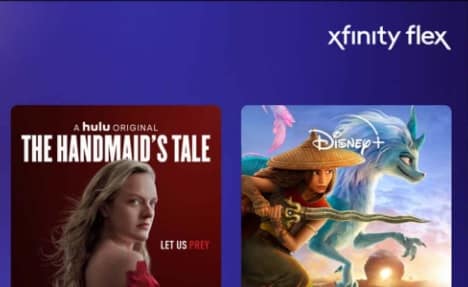 Note: In most cases, issues can arise due to internet problems. 
If you are also facing this error, then keep reading this guide. As mentioned above, you already know the reason for this error code. Now, you will come to know about the solution methods.
Read– Fix Xfinity Error TVAPP-00100
Fix Xfinity Error TVAPP-00500 
To fix Xfinity error TVAPP-00500, close and restart the Xfinity device/platform/application. After that, power cycle your router/modem and reinstall the Xfinity app.
If this doesn't help, try factory resetting your streaming device and contacting support.
To know the detailed steps, keep reading!
Restart Your Xfinity device/platform/application
Close the Xfinity app and unplug the device from the power source. Wait for 2 minutes, power up the device, and launch the app again.
To fix the error message TVAPP-00500, first of all, try rebooting your system and restarting your Xfinity device, platform, or application.
This helps in fixing temporary problems- such as the system failing to establish a clear Wifi connection. 
Restart/Reset Your Router
Low-end routers with limited bandwidth radius are one of the most common culprits for getting the error code TVAPP-00500. 
Disconnect other devices from your router to decrease the load on the bandwidth speed.
If this doesn't help to fix the error, press the power button on your router/mode and reset/restart your router/modem. 
Clear Xfinity App Cache
Overloaded app cache may prevent the app to connect the internet and hence, you may face the error. It means you'll need to clear the cache in order to resolve the error.
Go to Settings> Storage> Applications> Xfinity Appliaction> Functions> Clear Cache.
Reinstall or Update The Xfinity Stream App
Delete the outdated version of the Xfinity Stream app on your device. 
Install the latest version.
Relaunch the app and see if the error is fixed or not.
Factory Reset your Device
If the error is still causing problems, try factory resetting your device. This will reset all settings and app data which will save you the trouble.
The steps must be followed as per the official manual of your device otherwise, it may create a new problem for you.
As a last resort, you still have Xfinity support. Contact them and get help!
Thanks!