Is Nike SNKRS App Not Working? Do you have facing issues with your SNKRS app launched by Nike? Don't worry, we will touch on all the possible causes that can help you to understand why you're facing this issue. In the end, you will also get a proper resolution to this issue.
Many users who are using this application are complaining that this app is not working for them. Most of the users have log-in or log-out issues, while some users are facing issues with the app content- content is not loading fully for them.
Some users also complained that they are getting an internal error issue message that is saying- 'We have encountered a problem. Please try again later''. 
Some users are also getting an error code with this message that can be stated as- 
"18.3e051702.1653505644.801e9c1".
Many users are reporting that they are unable to add payment details such as their credit card or debit cards to purchase a new release.
What is your issue? Tell us, and let's see whether the steps mentioned below help to fix your issue or not.
How to Fix Nike SNKRS App Not Working?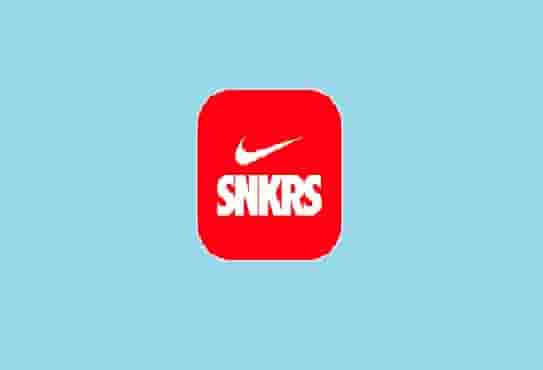 Try out these steps to fix Nike SNKRS App Not Working, and hopefully, you will get a solution and the app will start working for you.
Restart Your Device
Just go back and turn off your device completely. Turn it ON after a few seconds and see if this helps or not. 
Sometimes, the issue can be temporary that can be easily resolved by doing a simple restart of your device. 
Restarting your device will give the application a fresh start that can help in fixing the problem.
Check Internet 
If you are facing any issue with the app content i.e- if the app content is not loading properly, then it might be due to your internet.
Your internet may be unstable, or the speed of your network is not as good as required to load the app content properly.
Images used on the platform are high resolutions and need speedy internet to load properly. So if you are facing this issue, you need to check your internet.
Check Server Status
SNKRS Server may get troubled due to a huge number of requests at the same time. So, check if this is the case for you or not. Visit down detector and checkout if many users are reporting issues with the application or not. If yes then, wait for a while and give time for the platform to back in function again. After some time, try again.
Clear App Cache
App cache (SNKRS app cache) may get corrupted hence, you can see issues with the functionality of the app. So, clear the cache and see the status.
Uninstall and Reinstall
Uninstalling and reinstalling will set up a newer version of the application that may fix the issue with the SNKRS app. First, uninstall the app and then, clear the cache from your device, and then, reinstall it.
Nike SNKRS app Crashes or Not Working on iPhone: How to Fix?
Follow these steps if the Nike SNKRS app is crashing or Not Working on your iPhone:
Close and restart your iPhone, and then, restart the SNKRS app.
Update the app to its latest version.
Update your iPhone to its latest version.
Uninstall and reinstall the application.
Clear cache.
Contact Support.
Nike SNKRS iPhone app Unable To Connect To Server or has Internet Connection Issues
To fix this issue, reset your network settings and disable VPN from your settings menu.
Steps to reset your network settings:
Go to the Settings-> General-> Reset-> Reset Network Settings.
Enter the passcode and click on the option to confirm your choice.
To Turn Off VPN:
Open Settings.
Go to General.
Select VPN.
Turn it off.
Additionally, if this is not working, you can delete the VPN from your phone.
Frequently Asked Questions
Nike SNKRS app not working on Android: How to Fix?
To fix this issue on your android device, restart the device and relaunch the application, install an updated version of the app, check the internet connection, clear the app cache, and reinstall the app.
Where to contact Nike SNKRS?
Visit this link and get in touch with the SNKRS developers to resolve your issues.
How to add payment details in the Nike SNKRS app?
To add or see your payment details, navigate to SNKRS>Profile>Settings>Payment Information.