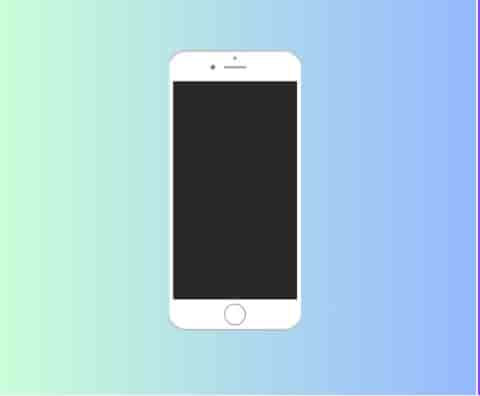 Does your iPhone screen go black every time you pick up your phone and call someone? It is not only you who are facing this problem, a lot of iPhone users have the same issues as you.
Users have reported that when they are on a call, their screen goes black and hence they cannot do other tasks simultaneously such as conference the call, mute, and run other apps.
In this guide, we are going to explain why the iPhone screen turns black during calls and how to fix this problem.
Why the iPhone Screen Goes Black During the Call?
If your iPhone's screen is turning black during the call then these might be the cause:
Stains and oil dabs – on your phone's screen might be some stains or oils.
A minor technical fault –  within the iPhone, a minor technical fault might happen.
Tight phone case – your phone case might be too tight.
Reduce Motion feature – might be the Reduce Moton feature is enabled.
Your phone's software – The phone's software may be out of date.
The default compass app – the app might cause a problem (Has been confirmed by many users.)
Any of the above situations can cause a problem that can cause your phone screen to turn black.
How to fix if your iPhone Screen Goes Black During the Call?
To fix iPhone's black screen during the call, clean the screen and make sure there are not any stains and oil dabs. Moving forward, force restart your phone, and disable the reduce motion feature. 
If the issue is still there, uninstall the default compass app. 
Other methods that you can try are:
Resetting all the settings.
Updating your Phon's software.
Visiting the Apple Centre. 
#1. Clean your phone's screen and force Restart It
To fix the issue, very first, clean your phone's screen with clean cotton and then force restart it. 
Press the Volume-up button and then release it.
Press the Volume-down button and then release it.
Now, press the power button and hold it until the Apple Logo appears.
When you see the logo, leave the power button.
#2. Disable Reduce Motion Feature/Settings
Open Settings on your iPhone.
Go to "Accessibility" by scrolling down, and tap on it.
Select "Motion" from the options.
Tap on the toggle next to the "Reduce Motion" to disable it.
#3. Uninstall the Default Compass App
Tap and hold on to the "Compass app icon".
Select "Remove App" from the options.
Confirm your choice by again tapping on the "Delete" option.
#4. Other Solutions To Try
Reset all the Settings.
Remove the phone case.
Remove the screen protector guard.
Update the phone's software.
#5. Visit Apple Center 
If nothing helps, your phone may need to inspect by a professional. There is a chance that the phone has some internal issues with the screen.
Visit your nearest Apple center to take help.