Are you trying to get the answer to the question- why is Hulu not working on Xbox or Xbox One? Here you can get your answer. 
If you are a movie or show lover and love to watch them on your entertainment devices then, Hulu could be one of the best choices. You can get a variety of selection of films, shows, and videos on Hulu. The Hulu app can be downloaded and accessed on many devices, and Xbox or Xbox one is one of these devices.
But, it can be very frustrating if you have downloaded the Hulu app on your Xbox device and are unable to access or use it. Sometimes, users may face an issue such as the Hulu app may stop working on their Xbox device. 
Some possible causes can create this problem and we are going to discuss them in this dedicated guide.
Possible causes when Hulu App may Stop working on Xbox
Let's check out the causes that may stop the Hulu application to work on the Xbox or Xbox One device.
As the possible causes that may stop the Hulu app to perform normally, you can include- Internet connection, cache files, server-side issue, an outdated version of the application or the device firmware, incorrect location and language settings, or your subscription status.
Now, the best common question arises- what to do next? So, to answer this question, we have some explained steps that are mentioned below.
What to do if Hulu not working on Xbox or Xbox One?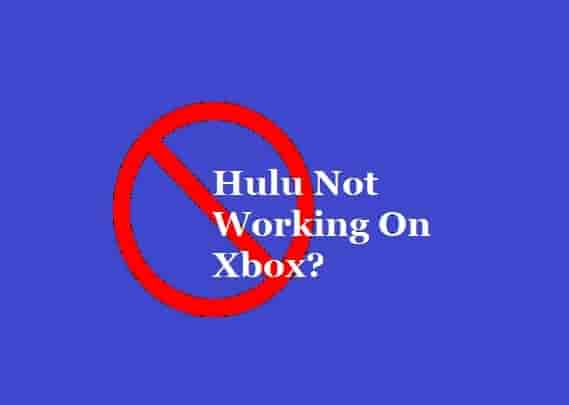 This question is common and comes from many users who are facing this issue. So, this guide is the palace where you will get the right answer to this question.
Check Server Status
If suddenly, the Hulu app stops functioning on your Xbox device, most chances are that there is a server outage. So, we suggest first checking the server status of the Hulu app, and if many people are victims of the same issue, you can be sure that this is the server-side issue.
If the server is down then, you can only do wait- until it comes to its normal state of function. When, if no server issue has been detected, you can move forward to the next steps and perform as a solution.
Perform a Restart if Hulu not working on Xbox or Xbox One
It sounds very simple but, it can prove as a good hand in the journey to fix the issue.
You can include a simple restart of your device as a basic solution to the many temporary issues on your device while using. So, just restart your Xbox device and see if this proves a good hand to you.
Clear Cache
Clearing cache on Xbox is a very simple process. Just follow the steps: 
Press the Xbox/power button on your console for 10 seconds approx. 
Once, the console turns off completely, unplug the device and wait for 10 seconds more.
Plug in back your console and press the Xbox button or power button to turn the console ON.
Now, check if the problem is no more.
Check Internet Connection
If your internet is running slow or you have an unstable internet connection, the Hulu app may stop working properly on your Xbox device. So, verify if it is correct or not. Check the speed of your internet and if it is less than 3 Mbps, Hulu will face problems to run properly. 
You can upgrade your current plan so that you can gain a good speed on the Internet. Additionally, as a current solution, you can perform a restart of your router and see if this helps to boost the internet speed a little bit or not.
Check Language and Location Settings
Your language and location settings may get set to the wrong, as a result, the Hulu application not working on the Xbox device. Hulu is available only in the US, so verify that is your location is not set to other regions or languages.
Verify your subscription
The less possible caus is your subscription plan. Maybe your subscription plan has been exhausted, and you have no idea about this. In this situation, you have to verify it and check if it has been exhausted, and if it is right then, continue by recharging.
Check For Updates
Maybe, a new update has been launched either for your device or the Hulu application. Check and update your device and Hulu application as well, so that the issue can be resolved. 
We are saying to check updates for the both, Hulu app and the Xbox. If any of these has an older version, a problem may arise, and due to which Hulu app stop working on the device.
Uninstall and Reinstall 
Sorry! But, if nothing helps, uninstall and reinstall the application. Next, see if this helps to fix the problem and the application starts working normally on your Xbox or Xbox One device.
Get help by Live Chat
You can chat live with specialists so they can help you 1 to 1. Or you can go with Hulu support to get help on this issue. 
Conclusion
If Hulu not working on Xbox or Xbox One check server status, check your internet connection, restart your devices, clear cache, check your language and region settings, check for updates and lastly uninstall and reinstall the application.