Are you getting error code F96 on your Ge Oven? Keep reading this guide to know what it means and the solution!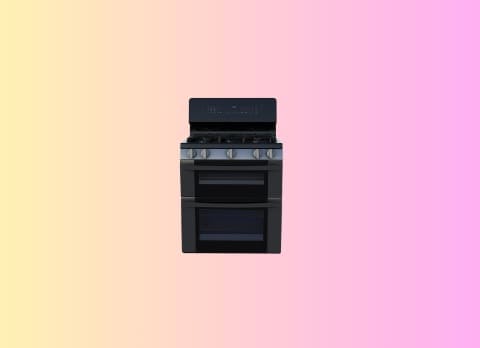 When you are trying to turn on your oven to prepare a meal for yourself, your family, or others, it can be a very frustrating moment to have an error.
Error code F96 is one such error that many users have reported and complained about. 
Let's understand its meaning and then talk about the solution!
The Ge Oven F96 error code means that either an internal part of your oven is not working properly or it is out of service. In most cases, fixing the error code requires replacing the cooling fan. Apart from this, the blower can also be defective. Once you replace the faulty fan or blower, the error code will no longer appear.
How to Fix Ge Oven Error Code F96?
To fix the error code F96 on your Ge Oven, first, turn Off the Oven & turn On it again. If this doesn't help, check for defects in the Cooling Fan and the blower.
Replacing the faulty fan or blower will solve the problem and the error code will no longer appear on the oven's screen.
Turn Off the Oven & Turn On It Again (Perform a Complete Power Cycle)
First, turn off the oven and then unplug it from all the cables and wires (Main Switch and Connected devices).
Wait for about 5 to 7 minutes.
Reconnect the oven to the power source and turn it On.
See if the error code has disappeared or not.
Check Cooling Fan
Inspect the cooling fan thoroughly. There may be damage or debris that is affecting its performance.
If you see any physical damage, call a professional technician to uninstall the damaged fan and install a new one.  
If you see any particle stuck in the fan wings or the debris, cleaning the wings might solve the problem.
Replace Fan Blower 
The blower is used to cool down the oven and prevent overheating. If there is any issue with it, you might face an error. 
However, replacing the blower will require a professional appliance repair technician. The process of replacing a new fan requires professional skill or else you may end up with a new problem.
Contact an Authorized Mechanic to seek Assistance
Have you tried everything mentioned above? 
If yes and the result is not changed, try contacting an authorized mechanic to seek help. Visit this link https://www.geappliances.com/ge/service-and-support/phone-numbers.htm and ask the support team for help with the issue.
We hope this guide helped you. Tell us how this goes for you! Thanks!