Is 9Now not working on your device? Is it freezing or buffering whenever you want to stream something on it? Don't worry, some very simple solutions you do have in this guide will fix this issue for you, and you will be able to watch your show or video on 9Now again.
9Now is a video On-demand service run by the Nine Network- especially in Australia. Nine Network is a chain of channels such as 9Go, 9Gem, 9Life, and 9Rush. So, for entertainment, Nine Network has a lot of things that bind its users, but sometimes, users face issues with the platform.
According to the online search queries provided by the Google search engine, users search the following queries related to the 9Now. Have a look at these:
9Now not Working with VPN.
How to fix 9Now not Working on Sony TV.
9Now not Working on LG TV.
9Now not Working on my TV, etc.
According to these queries, one thing is clear- that the platform may stop working on any device.
So, whatever your device is, there is nothing to worry about, some common steps may help you in fixing the issue. 
But, this will be very useful to know the causes first. So, let's discuss when and why a user faces such a type of issue.
Why is 9Now Not Working or Keeps Freezing or Buffering?
If the 9Now is not working or keeps freezing; while you are streaming or just trying to initiate streaming of a video or a show, then this can be due to unstable internet, file size being too big to handle by your internet, high traffic on the platform or the server is down.
However, sometimes, an outdated version of the application may also cause problems and your streaming may freeze. Plus, if your device's firmware is outdated, it can also be a cause.
Network Speed to have the best experience watching 9Now TV
To have the best experience watching 9Now content, these should be your network speed:
To manage low picture quality – 0.6 Mbps.
For good picture quality – 1.8 Mbps.
To stream High Definition (SD) – 3.0 Mbps.
These are the minimum requirements of your internet speed, and if your network speed is below this, 9Now may stop or freeze during the streaming.
So, if you're experiencing any issues with the platform functionality, the first thing to try is your network speed.
See, if this fulfills the minimum requirements or not.
What does the Official Help Page say about this?
The 9Now Zendesk help page says that if you are experiencing issues with streaming its content on your mobile or tablet, you should check your internet connectivity and the data settings. See whether you are using 3G or 4G to watch 9Now content, and make sure that the data is not turned OFF. Moreover, check if you are using the latest version of the application or not.
However, this information proved helpful for some users, but many were not satisfied. Don't worry, we have gathered some actions that can solve your issue.
How to Fix 9Now Not Working?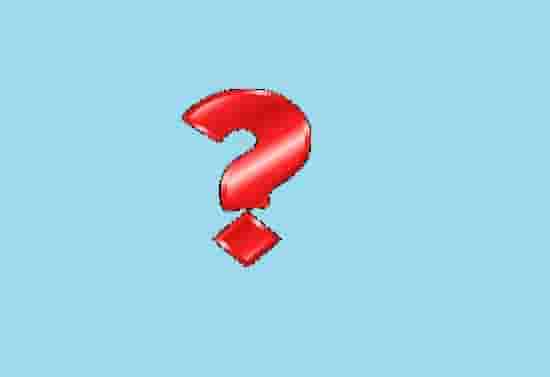 Here are the simple steps that you should follow if the platform 9Now freezes or keeps buffering during the streaming.
Check your Internet Connection
As a first resort, you can check your internet and be sure that it is OK to stream your content or not.
See if your internet speed is meeting the minimum requirements to stream 9Now content or not.
Perform a speed test of your internet and make sure that it has the minimum speed so that the selected content quality fits better in that.
Perform A Power Cycle
This step may increase your internet speed slightly. Just unplug your router from the power source, and wait for 3 to 4 minutes. Replug it from the power plug and restart it.
Connect your internet to your device and see if the issue has been fixed or if the streaming on 9Now is still hindered.
If possible, use a cable connection instead of a Wi-Fi connection. This will also help to boost your internet strength.
Also, disconnect other devices, if there are many connected with the same network.
Check Updates
Check if any update has been launched for the 9Now app or not. If yes, update it to the newest version and restart your device.
Now, see if the content is streaming without any issues or not.
Check Server Status
If suddenly, the platform stops working then, this is the most possible case that a bunch of users are accessing the platform at the same time. Due to this, the platform server may face handling issues and may stop working.
Sometimes, due to other reasons, the platform's servers are kept closed temporarily. This could also be a cause if the platform is not working.
So, check and verify if any issue is happening with the servers or not. Visit this link to check its server status.
If trying all can't help to fix the issue, contact 9Now support.
Conclusion
9Now may stop working due to poor internet, outdated version, corrupted cache, and server issues. Moreover, if many users are trying to access the platform at the same time, this will put an extra load on the servers and hence, the platform will not work.
Frequently Asked Questions
9Now is not working on my Smart TV? What to Do?
Follow these steps whatever your TV brand is:
Check your Internet connection.
Uninstall the app and re-install it to see if this helps or not.
If you use a smart stick or Now TV box, just unplug and replug it.
Check if your smart TV is needed to install its latest version.
Clear the app cache from the TV settings.
Factory reset your Smart TV.
If nothing helps, contact Now TV customer support without any hesitation.
9Now not working Today?
This could be due to server issues or a new version or any update has been launched. You should check the server status and the update to fix this issue.
9Now not working on Telstra TV? What should I Do?
To fix this, check your internet connection, restart your Telstra TV, install the latest update for Telstra TV software, and uninstall and reinstall 9Now. If nothing helps, contact support.