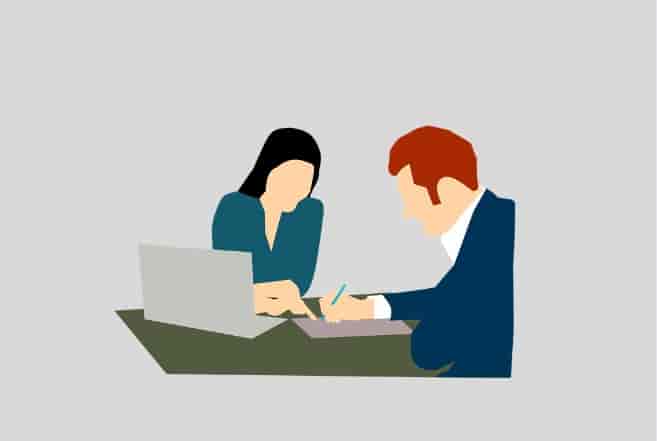 Zoom Error Code 100052000: Some users have reported this error on Zoom's official community page. Few users are getting the error while joining online meetings while few are getting it when trying to update the Zoom client. 
In this guide, you will learn about the possible causes and solution methods for Zoom error code 100052000.
Why does zoom error 100052000 appear?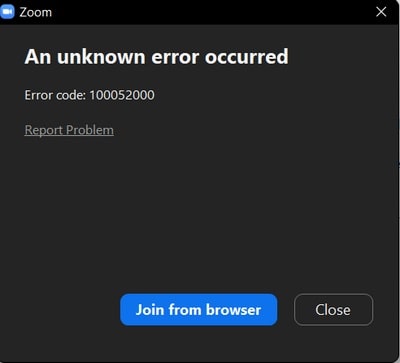 This error may appear due to these:
A temporary connectivity problem.
Antivirus software or Firewall is blocking Zoom files.
An outdated version of the Zoom app.
Corrupted Zoom Cache.
How to Fix Zoom Error Code 100052000?
To fix this error, follow these steps:
Restart the Zoom app.
Allow Zoom through the firewall and disable antivirus software.
Clear Zoom app cache.
Update the app to its latest version.
Reinstall the Zoom app.
Note: If you're in a hurry and don't have much time to follow these steps, join your Zoom meeting through a browser. Zoom Web is generally not affected by issues and errors.
About Zoom
Zoom video communications is a well-known platform for online meetings and webinars. You can use it for free while it has some premium plans too. 
You can use Zoom for your personal and professional use.
Millions of people visit Zoom through its website or app monthly. Some are very satisfied by the platform while some face issues and errors that make them frustrated using the platform.
There are a lot of Zoom errors. We have covered many Zoom error codes that you can find by visiting this link.