Update Ge Oven Firmware: Have a Ge Oven at home and want to keep its firmware up to date? Keep reading this guide.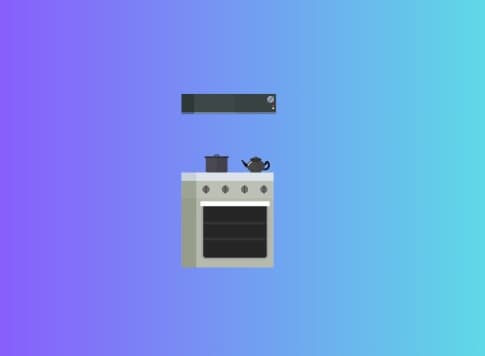 A GeOven can take over the responsibility of preparing a delicious breakfast/lunch/dinner for you, your family, and your friends.
It can do all this within a few minutes as it has many features as a smart gadget. 
To provide the Services without bugs or errors, it is your responsibility to keep your GeOven's firmware up to date.
Due to the old version of firmware of your oven, it will invite errors to occur.
In this guide, you'll learn how you can keep your oven's firmware up to date and prevent future errors.
How to Update Ge Oven Firmware?
GE Profile Connect+ releases new features (firmware updates) to your smart devices via your home WiFi. 
So to keep your Ge Oven's firmware up to date, make sure your appliance is connected to a strong Wi-Fi via the SmartHQ app.
Once you have this setup, you will get notifications when any updates are launched or released.
Here are the complete steps to update your Ge Oven's firmware to its latest version:
Connect your appliance (Ge Oven) to a strong/fast Wi-Fi/Internet.
Open the SmartHQ app on your phone (Download and register if you don't have an account.)
Look for the notification for the latest firmware update.
Select "Update Immediately" (You can also select "Later" if you don't want it at the time) 
Now, select "Apply."
Wait to download the update successfully (It can take several minutes.)
Once the process is completed, you get notified (e.g. you will get a message/notification that the update is successfully downloaded.)
How to Connect Your Ge Oven to your home Wi-Fi?
Follow these steps to connect your Ge Oven to your home internet:
First of all, download the SmartHQ app on your personal mobile phone.
Log in or register an account (If you register a new account, you will get an email to verify your account, please verify.)
Once you are signed in or created your account, and opened the app, you will see a welcome screen.
From here, select your brand of appliance, the appliance category, and the type of appliance you're connecting.
Follow the instruction according to your product and complete the process.
If you follow every step carefully, your device will be connected to your internet.
How to Contact Ge Support
If you feel any issues updating the firmware or connecting your appliance to your home network, you can contact support for help.
To contact Ge Support, you can call the Connected Home Support Line at 1-800-220-6899, Monday-Friday 9am – 11pm ET, Saturday-Sunday 9am – 3pm ET. 
You can also send them an email at connected@help.geappliances.com.